Triple H has posted a photo to Twitter showing the 40 finalists part of the new season of "Tough Enough" arriving in Orlando at the WWE Performance Center on Wednesday.
As reported earlier, WWE will be running a mini-camp from 6/10 through 6/12 where the final 13 contestants will be determined.
The WWE Network will present an exclusive special titled "WWE Tough Enough Competition Special" following the final 40 airing next week on 6/16 starting at 8:00 p.m. ET (7:00 CT).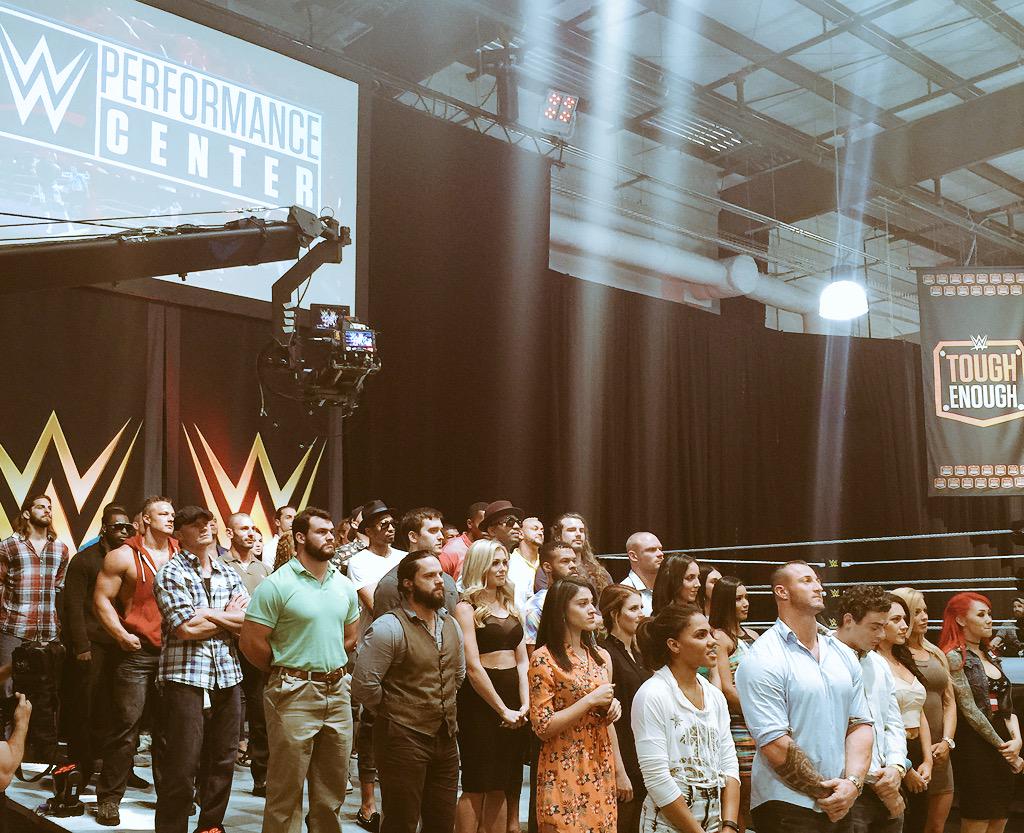 Source: @TripleH